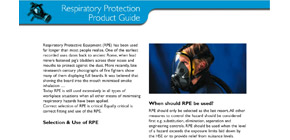 Product Guides
Need help with selection information, not sure which product you should choose? Then click below to see our detailed product guides which will help guide you. We have product guides for all our main safety equipment products including protective visors and goggles, our extensive safety headwear range, all our respirators and eyeware.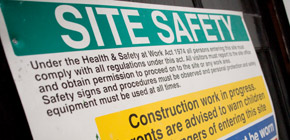 Safety
Recently the HSE carried out an analysis of incidents reported under RIDDOR, involving PPE. This identified that over 60% of the incidents reported related to the miss-use, miss-selection, lack of maintenance and lack of training in the use of suitable PPE. In a further 1% of incidents, PPE has failed to be considered at all!
Arc Flash Protection
Specialists in the provision of safety equipment and clothing for all types of hazards. You will find within this site all the information you may need to help you understand the potential risks from arc flash incidents, what control meaures you may need to adopt, and if these include the provision of Personal Protective Equipment, what form this equipment should take.